Movement of Change
[ ECAL Diploma Project ]
---
The consequences of climate change are becoming more substantial, and the time for action is getting shorter.

Demonstrations take place on the street and online through the promotion of information, media, and visual content.

'Movement of Change' is developed in this scenario to explore new tools for protest to raise awareness of the climate emergency.

The project links outdoor sports with climate propaganda to create unusual ways of spreading messages by collaborating with a growing community strongly connected to the natural playground and its protection.

'Movement of Change' is a series of technical tools for sports that allow through the performance of the athlete to create impactful visuals, shaping a community to protect what for some us is our playground but first of all is our home.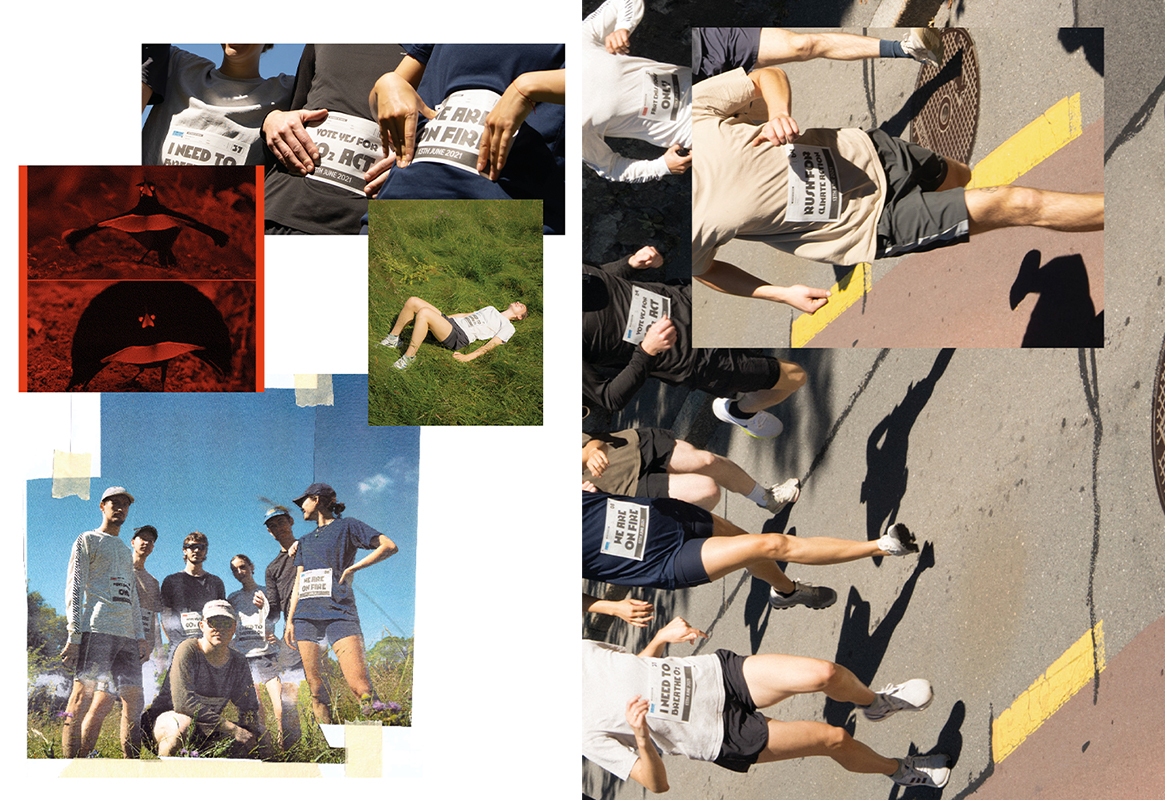 Type Design: Romain Tronchin
Diploma Project developed at ECAL with input from Camille Blin & Agustin Scott de Martinville
Completed 2021
Thanks: Brynjar Sigurðarson, Luca Albrisi, The Outdoor Manifesto.
RESEARCH LOG


PRESENTATION

INSTALLATION